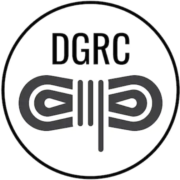 Damn Good Rope Company
Vendor
Damn Good Rope Company is located in Westport MA and started in 2014 as Ropes by EDK. Back then we were indeed a one person show, so that name made sense! Now EDK and the DGRC team work our asses off to get your orders out! We proudly make bondage rope for the BDSM and Rope community and each piece we sell is meticulously made by hand by one of us in our rope shop. We have never claimed to have the finest rope in the world, but for years we have claimed it to be pretty Damn Good.
www.damngoodropecompany.com
Connect with us on social media!
Fetlife/Twitter @damngoodropeco
IG/FB @damngoodropecompany"
Tethered Together
The Dungeon Store
Vendor
The Dungeon Store is proud to offer a curated collection of toys and books to enhance your sensual and kink experiences. Our products represent a unique and affordable collection of toys that will make any owner proud!
Tethered Together
Of Spirit and Bone
Vendor
A highly skilled craftsman focusing on silver smithing, whip making, and Witchcraft. Of Spirit and Bone is an ordained Pagan Minister offering high end, one of a kind wares as well as community services such as weddings, collars, funerary services, sabbats, and blessings.
Tethered Together
FUX PADS
Vendor
"FUX PADS are reusable, waterproof play pads designed to protect home surfaces during advanced sex play. FUX PADS are washer/dryer safe, odor and stain resistant, and compatible with all lubricants and bodily fluids. Each pad holds 0.5 to 2 plus gallons of liquid depending on the size.
We are a sex positive end-to-end ethical retailer. Our pads are handmade by homebound sewists in the community.
Also introducing Pet Pads by FUX PADS for bold and heavy pet play."
Tethered Together
Sassamon Leather
Vendor
Sassamon Leather is a New England based maker of high quality leather toys, cuffs, collars, and more. If you don't see something you want at our table just ask us about it - we can probably make it it up for you after the con. We look forward to seeing you!
Tethered Together
Kinky Creations Studio
Vendor
Kinky Creations Studio is a woman owned business in the South Coast of Massachusetts. We handcraft a variety of impact toys and restraints. We also sell quality procured items.
Tethered Together
Broken Lance After Dark
Vendor
Handmade Kink toys made from domestic and exotic hardwoods. I do not use stain all of the bright colors are from the natural woods. The types of products I produce include paddles, humbles, breast vise, and cock rings.
Tethered Together
SlapStix Toys
Vendor
SlapStix Toys specializes in evilsticks that leave a lasting impression. Each toy is unique, handcrafted and fully customizable. Don't let these adorable toys fool you-they provide the most effective sting.
Tethered Together
The Paddle Guy
Vendor
Quality affordable wooden paddles. custom paddles as well as many stock items.
Tethered Together
Lust Beads
Vendor
Exotic...alluring...and a little bit naughty! Lust Beads creates luxury erotic jewelry for you to wear and enjoy, because who doesn't deserve the best in the bedroom? Nipple chains and dangles - works with piercings or without. Morse Code jewelry. Custom orders welcome!
Tethered Together
Nadia Vanilla
Vendor
Nadia Vanilla is an erotic artist, celebrating humans doing fun things with their bodies. Original artwork in acrylic, watercolor, ink, charcoal, and resin. She loves to make custom work about the uniqueness of humans.
Tethered Together