Our Event App
Where you can find just about anything you'd want to know about the event, create a personal schedule, evaluate sessions, get policy information, read about presenters, vendors, and workshops.  You can even see the hotel menus. Brought to you by the 2 nerdiest unicorns around – Skyla & Ozma
Get Started with Our App
Navigate to your App Store on your mobile device and search for YAPP – download app
 Download the Tethered app at: https://my.yapp.us/TETHERED or by using the QR code below

Open the YAPP app on your mobile device

You will then see the info screen of the Tethered Together App.  

Click the Hamburger Menu on the left top of the Tethered App, here you can create a user account so you can save and create your schedule

Click the pulsing hotspots on this page to see more information about each menu option – or, explore on your device.

The hotspots below are meant to be used as documentation and a training aid – you can only access the app on a mobile device.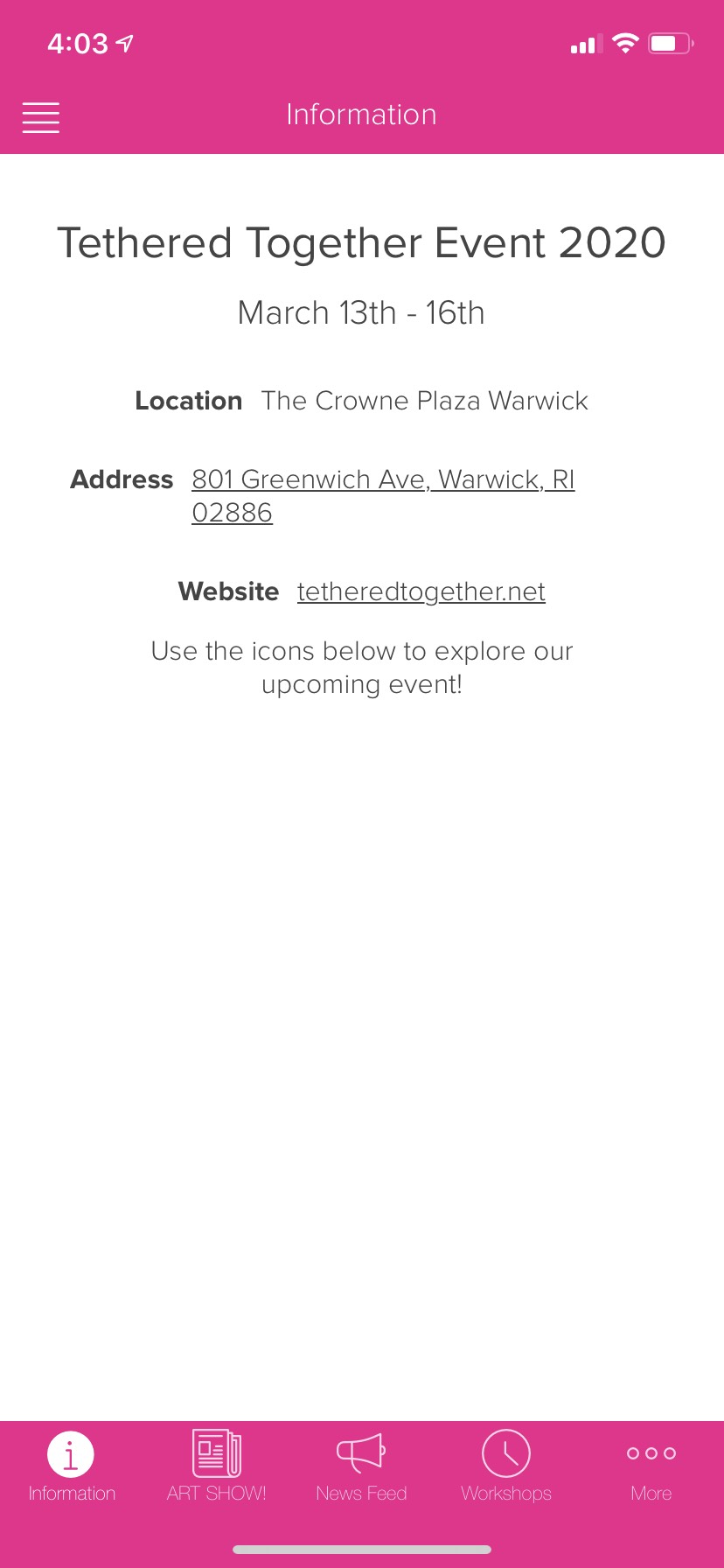 1
Setup your profile and save your schedule!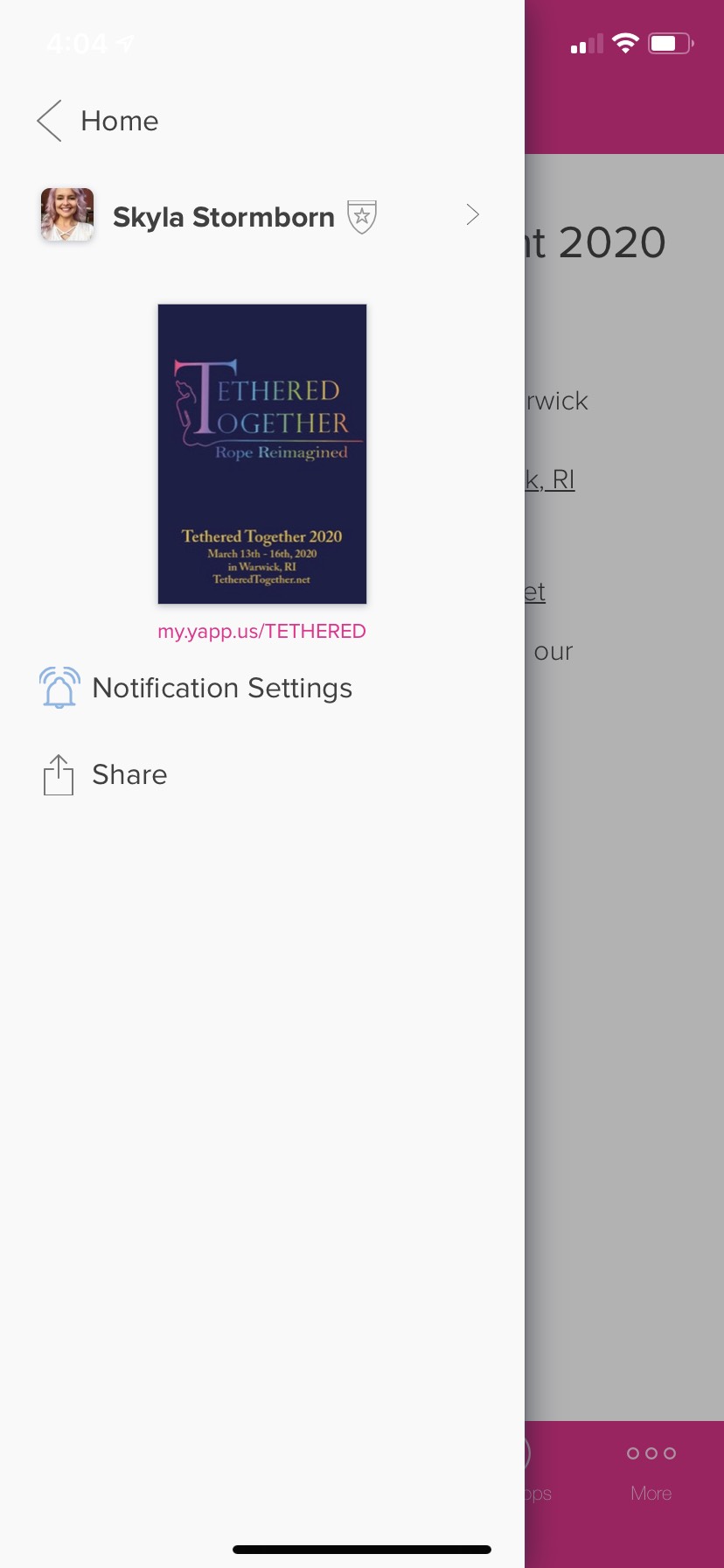 Clicking on a workshop title will show you:
location of the class

audience level

class format

presenter(s) & presenter bios

class evaluation scoring

a button to add the class to your personal schedule
1
Evaluate each workshop right in the app with a simple 5 star scale.
2
Create a custom schedule that you can access through the app.